Formex Industries, consisting of Formex Pressings and Formex Tubing, is strategically located in South Africa, the African continent's most vibrant economic centre. Nestling on the East Coast in the Nelson Mandela Bay Metropole (which includes Port Elizabeth and Uitenhage), Formex Industries presents a primary economic driving force in the region.
Formex Tubing is a market leader in the manufacturing and supply of tubular and exhaust-related components. The company's global competitive advantage is our world-class quality and on-time delivery to our customers. Our technology includes laser welding, TIG welding, CNC bending and forming and robotic welding. The people employed by Formex Tubing are committed towards both the company ethic as well as its customers.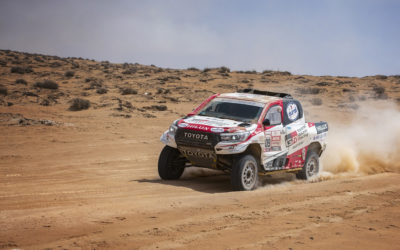 Toyota Gazoo Racing South Africa won the 2019 Dakar Rally - the world's toughest off-road race that took place in Peru. The winning vehicle was a South African-built Toyota Hilux driven by Nasser Al Attiyah (from Qatar) and navigated by Mathieu Baumel (from France)....
read more